Merger. Synonyms include union, meld, fusion, mixture, and blend.
When ChyronHego and Click Effects first initiated and later consummated their merger, it was three-parts "blend" of traditional real-time broadcast-style CG, with the industry-leading arena graphics of Click Effects and finally, adding the tracking visualization options now engendered within the PRIME Graphics Platform.
The result is Click Effects PRIME.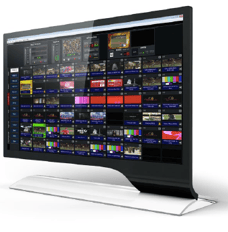 Click Effects PRIME provides full feature coverage of scene objects designed within the PRIME Designer, which allows stadiums and arenas to go beyond simple CG and clip server control, and apply real-time, broadcast-style CG elements to any screen, board or other digital display.
Teus Groenewoud, Director of Product Development for ChyronHego's Click Effects product line, has authored a new White Paper which explains how stadiums and arenas can up their game by leveraging the integrated tracking visualization options found within Click Effects PRIME.
Titled "Technology-Driven Opportunities and Key Benefits for Stadiums and Arenas", we explore how and why tracking capabilities are making their way into mainstream displays. Then we dig deeper to unearth how technology solutions, like Click Effects PRIME, not only address but match-up to the wide-ranging budgets, operational needs, and expertise levels found at stadiums and arenas throughout the sporting world.
As Teus explains, many products can act as a clip server or can send video to ribbon boards, but ChyronHego's solution of key-framed CG, or tracking-driven CG, is now the big differentiator.
It is this blending, or merger, of technologies that is raising the bar to a whole new level and ushering in new standards across the board...ribbon and otherwise.