As surely as the famed Capistrano Swallows, who every year and without fail, wing their way back to the most famous mission in California, those of us in the broadcast industry will wing our way back to IBC and the RAI Amsterdam.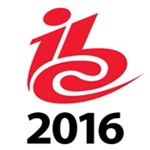 For me personally, this year's International Broadcasting Convention will mark my 20th return - having missed just two IBC's since 1994 - to what seems more and more like a home away from home, the RAI Amsterdam.
And just like any visit to a familiar place, a lot remains the same and some of it changes. That change can be seen up close and in very real terms at the 2016 edition of IBC, September 9-13. Across its fifteen exhibition halls, 55,000-plus attendees will witness exciting new technologies from over 1,600 of the world's leading suppliers and innovators.
ChyronHego has always been and continues to be at the forefront of that innovation. ChyronHego will showcase the solutions and workflows that are easing the path to all-IP operations for its broadcast customers. We're putting the finishing touches on product demonstrations that present end-to-end workflows for news and sports production, channel branding and tickers, and weather production - all of which integrate ChyronHego's core product family, as well as new and recently acquired technologies.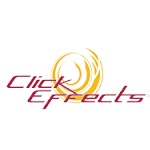 You can meet the newest member of ChyronHego's growing family of solutions, the recently acquired Sound & Video Creations Inc., maker of the Click Effects product line for live stadium presentations. Click Effects solutions are known for their power and reliability in high-pressure live sports stadium and broadcast presentation environments, while also providing operator-friendly capabilities ranging from video playback and replay to data delivery, graphics generation, and audio content delivery.
Click Effects will be paired with the graphics, playout, and real-time data management solutions in ChyronHego's product family to offer a full solution in an end-to-end broadcast content creation, management, and delivery workflow.
The joining of ChyronHego and Click Effects is a highlight of our 2016 IBC Showcase, and it's something you won't want to miss! See the powerful combination of ChyronHego and Click Effects in Hall 7, Stand D11.
There's just a short time remaining to the start of IBC2016 and, if you're like me (and those little winged Capistrano birds!), you're beginning to feel the tug of anticipation as we prepare to return for another innovation-driven IBC.
Get ready…the RAI Amsterdam, your home away from home, is ready to welcome you back!