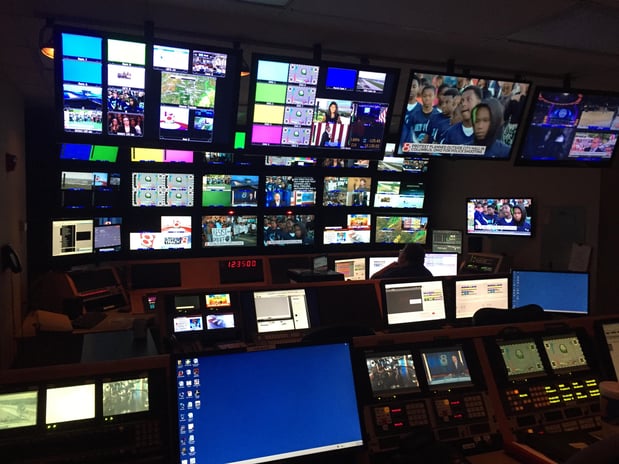 WISH-TV, a 24-hour news channel and CW affiliate based in Indianapolis, Indiana has long been using ChyronHego's Channel Box solution.
With Channel Box, WISH-TV can handle all of its channel-branding tasks far more easily. The graphics team simply builds the templates and sets up the conditions for everything from breaking news crawls to school closings, and then either automation triggers them to run, or producers in the newsroom can air them at will without intervention from the graphics department. For example, weather alerts are linked to the National Weather Service and deploy automatically when the alert comes in. At the same time, the system is intuitive enough that producers can manually launch a breaking news crawl or school closing scene with no trouble.
Based on success with their long-time use of ChyronHego's Channel Box, WISH-TV recently installed Channel Box PRIME, a significantly upgraded version of ChyronHego's popular branding solution. ChyronHego took everything that's great about Channel Box and retooled it from the ground up. The result is a high-performance foundation for future-proof channel branding and playout that drives unlimited creativity.
"I can already tell that PRIME is more powerful, and I can see how we might be able to streamline some of our workflows and do more with fewer boxes", said Chris Newman, Graphics Operations Manager at WISH-TV.
---
Read more about channel branding and our Channel Box PRIME solution here:
The 4 Corners of Channel Branding. What to Consider Now, Next and Later.
Keeping Busy with the PRIME Ecosystem
Getting More and Paying Less. PRIME Ecosystem's Lower TCO
5 Reasons Why You Should Buy or Upgrade to the PRIME Ecosystem
---
Download our case study to learn more.