As products like Dropbox, Spotify, and Office 365 gain traction across the industry, it is worth remembering that ChyronHego was ahead of its time when it debuted its ground-breaking cloud-based services, Axis World Graphics. Now, nearly a decade and a half later, the Axis line of graphics products are a mature offering that is every bit as trailblazing and innovative as when they first burst onto the scene.
In today's world, news is more important than ever. Stations and networks want to be able to provide more content on more platforms to reach more people. The graphics tools available from Axis empower producers to be able to quickly create more news content from trusted data than ever before.
With the speed of breaking news in today's highly charged broadcast environment, ChyronHego has focused on making our Axis tools faster, more precise, and more user-friendly.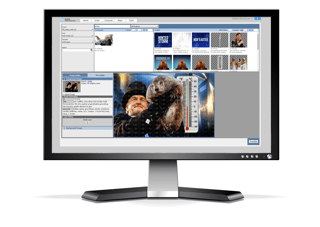 Axis News receives a refreshed user interface this spring, both to modernize with the introduction of HTML5 and sunset its Flash interface. The new Axis user interface presents the most up to date images whether AP, MGN, or your own organization's, front and center - putting breaking news at your producers' fingertips. Templates that you've already created seamlessly integrate with this new interface, meaning your work isn't wasted and ramp up time is minimal.
Axis Quotes offers more detailed financial data than ever before. Our new user interface for designers empowers your art department to adjust the graphics look and brand as packages change. Auto Complete data entry for producers make finding the financial quote or index you need simpler than ever.
Axis Maps' improved user interface will debut at NAB with a larger map and more colors to apply to nations, states,and counties. The larger map makes producer-generated map stills and animations even easier and faster to create. Truly, this is fast tracked content creation with the shortest cycle time to air that other competitors just can't touch. Whether in the field or in the newsroom, a map is only a few clicks away from being ready for broadcast or social media posting, whether created by an artist or producer.
Axis Order introduces Local Order Delivery - fulfilled orders move over your network, never leaving your facility. By summer, Axis Order will showcase a new user interface, specially tuned for a fast moving art department to stay on top of a busy workload, and to make ordering decisions for the producer easier and clearer. Coupled with its tight integration to CAMIO's LUCI Web, Axis Order is another ChyronHego star to watch this year.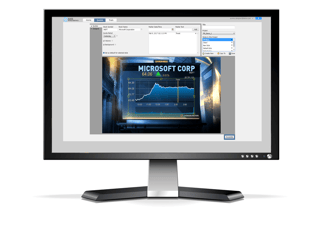 Your news is more important than ever. Axis World Graphics, the pioneer in establishing the first broadcast cloud, lets you quickly create more news content from trusted data than ever before.
Our Axis tools are constantly being refined and improved. Check it out by visiting us in Las Vegas at NAB 2017, where we will be highlighting these important updates and feature additions that will help your news team produce more content on more platforms to reach a larger audience.