Real-time virtual graphics, augmented graphics, and full-blown virtual sets aren't new concepts in broadcast news production; in fact, they've been around for at least 15 years. There's no question that virtual and augmented elements can add a layer of sophistication and deepen understanding of a topic in ways that are far beyond the capabilities of traditional graphics. But these technologies haven't caught on in a widespread way for enhancing breaking news, primarily because they're perceived as complex, time-consuming, and difficult to use.
Today's broadcasters are tackling the migration from traditional workflows to integrated software solutions that leverage standard IT hardware and technologies. Broadcasters are looking to involve producers and journalists more directly in the process of creating, managing, and playing out content to air, and overcoming the practical and technological hurdles of virtual and augmented graphics is an important piece of that puzzle.
Traditionally, every aspect of virtual element creation has been handled by the graphics department, operating outside of the existing newsroom workflow and requiring specialized and dedicated designers and technicians. Due to this, often it simply has not been practical to include virtual elements in breaking news stories.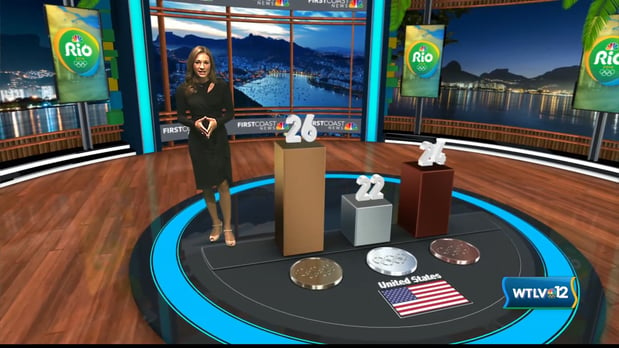 But that's all changed with ChyronHego's CAMIO Universe, an advanced strategy for a next-generation newsroom, bringing together a unified, software-based environment and extensive automation to address every aspect of news production. Whether it's setting up camera shots and controlling robotic cameras, providing software-based video switching, enhancing a story with sophisticated weather graphics, or generating replaceable graphics for a virtual studio.
In just seconds, the producer can bring up a template and generate compelling virtual elements simply by updating, text, images, and clips, just as with traditional news graphics. That means they can respond to news as it's breaking with a rich array of compelling virtual graphics that draw viewers in and illustrate key points in a highly intuitive manner.
Intrigued? Learn more about our solution that brings VR and AR creation into a next-generation newsroom workflow for live end-to-end video content creation.