Back in 2013, Chyron Corporation and Hego Group had just finalized their merger and I think the industry as a whole was looking on and wondering...what does all of this mean? As head of the engineering team at Chyron, to be quite honest...I was wondering the same thing. Usually a merger in our industry leads to some kind of dissection or even death of various aspects of one or both entities and I think that is what many were expecting.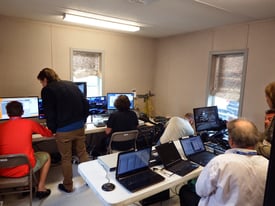 At the same time, the Hego side was in the midst of a proof of concept with Major League Baseball to evaluate how their TRACAB optical tracking systems, used throughout Europe in soccer, could be used to track players and federate ball data from Trackman's radar tracking system for baseball. With a combined effort of the Chyron and Hego sides of the company, the proof of concept project turned into a full on effort to deploy TRACAB in all 30 major league ballparks during the 2015 season. It was encouraging for me to see how the two sides of the company were working together to pull this off. People on all sides were pulling together and collaborating as if we were one company already.
Amidst all of that chaos, MLBAM approached us with a challenge...gathering the data was great, but they wanted to provide their viewers with really engaging value from that data right out of the gate! They asked us to come up with a way to visualize the data for broadcast and do it in a way that did not require expensive instrumented cameras at every game! This is where things got really interesting, as it this would test the new ChyronHego, and for me it was a great opportunity to learn more about the new organization and what we could do together as one team.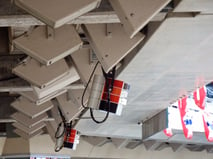 To make this happen, technology from the TRACAB vision engineering team in Sweden, that gathered the player positions, would need to be combined with our virtual graphics solution and the team from the Czech Republic - itself the result of a prior merger on the Hego side. The engineering team in the US worked closely with theses other groups, as well as with MLBAM to develop a custom application that combined these solutions with the MLBAM generated statistics, to develop a statistical bound, real time and replay-based visualization tool. The one missing piece was how to visualize this reliably in 3D space over a non-instrumented camera with any given broadcaster covering the game. It was amazing to watch the engineering teams working together to innovate a new version of our optical camera tracking solution to address the unique needs and characteristics of a baseball broadcast.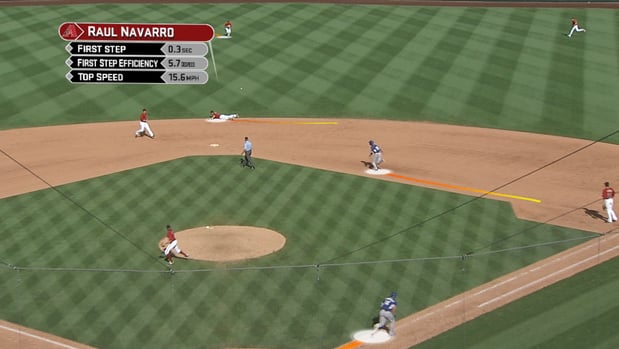 I remember when we tried the first version of our new optical camera tracking solution. A group of us and our clients were standing around after an initial calibration of the new software, and when the game started, graphics for player trails were virtually rendered on the ground and the tracking was spot on...it was a very exciting day! All this innovation and collaboration has resulted in what is known as MLBAM's StatCast® and PitchCast®, and it is one of the driving technologies behind our latest Technical Emmy® Award win. This Technical Emmy® is as much an award for our technology and the developers behind it, as it is for the vision that resulted in the merger of our two companies.
Chyron and Hego was, and will be forever, ChyronHego.