At Radio Télévision Suisse (RTS), accurate and up-to-the-minute weather forecasting is a competitive differentiator. As Switzerland's leading French-language broadcaster and news organization, RTS is always on the hunt for leading-edge technology solutions to continually improve its weather broadcast workflows.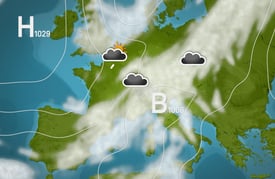 Metacast, ChyronHego's solution for weather data visualization, proved to be ideal in supporting RTS in its ongoing commitment to deliver top-quality, accurate, and graphically compelling weather forecasts to viewers.
Metacast has been in production at RTS for almost a decade. In 2016, RTS launched a project to upgrade its weather broadcasts with ChyronHego's latest generation of Metacast.
"Through the Metacast open architecture, which ensures the incorporation of branded graphics of maps, icons and layouts from RTS' graphics team with a seamless integration of data from virtually any third-party source, we're able to import and present a wide range of data in our own unique weather templates that is relevant to the local audience. The data flexibility of Metacast is a tremendous advantage, making it very easy to configure the system to accommodate different data sources. And by leveraging numerous open-source and free data models, we've been able to reduce our operating expenses significantly," said Vincent Nicod, Project Manager at RTS.
Read the full case study to learn more about how ChyronHego helped RTS deliver a new generation of weather reporting to their viewers.