Two months ago, here in the Create. More. Blog and in a separate blog post, we described how ChyronHego now supports NewTek's Network Device Interface (NDI) protocol. This adoption effectively provided IP connectivity across ChyronHego's growing product line and "instantly" enabled live video production workflows over Ethernet networks.

The very idea of video-over-IP interconnected workflows that can free you from the confines of standard broadcast infrastructures – and towards standardized IT infrastructures

–

is a worthy vision indeed.

Now, we recognize that there are several other IP standards which are working hard to capture your attention, and ChyronHego is actively engaged in those ongoing standardization discussions. We also recognize that for many use cases NewTek's NDI technology is a great solution, but it is not the only solution.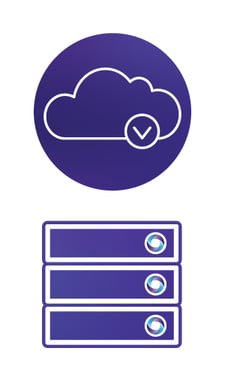 From ChyronHego's perspective, we have yet to see a silver bullet that solves all of the challenges of establishing a total IP infrastructure. Our go-forward approach is to support as many standards as possible.
That said we remain big fans of the NDI technology that is available today and what we see coming from NDI tomorrow.And, of course, the fact that NewTek elected to make NDI an open standard available to everyone is something that will benefit the entire industry.
So, where is all of this leading?
If 2016 was the year of IP, then 2017 will be the year of IT. As we all know, the broadcast industry is under pressure from a variety of internal and external forces, and it stands at the precipice of massive transformation. At ChyronHego, we see this transformation as an opportunity and it will be broadcasters who will reap tremendous benefits.
We're excited by the prospect of helping our customers as they shift from traditional broadcast infrastructure to software-based unified production workflows running on standard IT technology, including virtualized server environments. The ability to create, share and distribute content within these workflows is obviously a key component, and that's why we're working at an accelerated pace integrating IP support across our product line.
Whether it is news, sports, or other types of live production, broadcasters will drive huge demand for all-software solutions that deliver a lower total cost of ownership. As a result, we predict that broadcasters will make a clear and aggressive shift towards IP-based production combined with all software-based workflows running on standard IT equipment. This includes the ability to run this new broadcast infrastructure in virtualized environments, use the Internet for distribution where applicable, and leverage cloud services where it makes sense.
SDI to IP to IT and Virtualization in the Cloud. It has been and continues to be a wild and fun ride. It's only going to accelerate, so hold on tight as we approach the next turn…